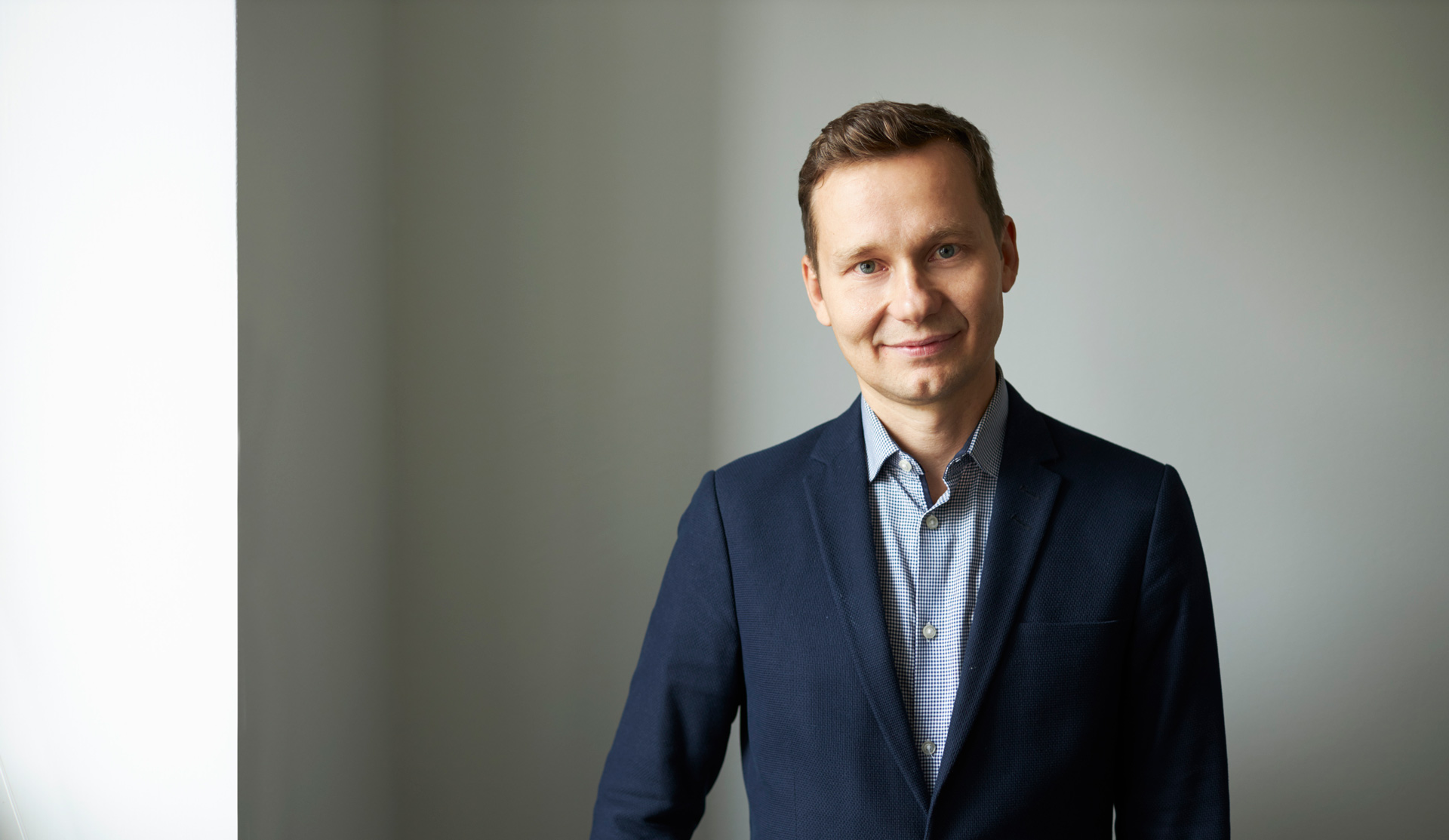 Cooperation with Efima has enabled us to focus more on our development projects.
The past few years at Mehiläinen, a company that recently celebrated its 111th anniversary, have been full of growth and development. The company has made dozens of acquisitions every year and become a nationwide pioneer in social welfare and health care services and one of Finland's largest private employers. Acquisitions and mergers have increased the workload of Mehiläinen's financial management, and in 2018 the company decided to develop its financial management by outsourcing its accounts payable processes to Efima.
The outsourcing decision has freed up financial management's time for driving business growth
Roope Rauhalinna, Finance Development Manager at Mehiläinen, looks back at 2018, when the decision to outsource accounts payable processes was made. Due to acquisitions and mergers, Mehiläinen had grown into a company that employed more than 18,800 employees and in which almost 200,000 purchase invoices were annually processed by almost 2,000 employees in more than 440 clinics across Finland. "In the midst of all the growth, we had just renewed our accounts payable software. The deployment of the software took our financial management's time from everyday routines, and as a result, the processing of purchase invoices started to slow down", Rauhalinna recalls.
To resolve the situation, Mehiläinen soon decided to outsource its accounts payable processes. "The outsourcing decision was intended to free up our financial management's resources for development work – and this goal has since been achieved", Rauhalinna explains. Mehiläinen started looking for an outsourcing partner that was experienced in processing similar volumes of purchase invoices and was able to bring clarity and efficiency into their accounts payable processes. Efima met the required criteria, and in early 2018 a close-knit partnership was formed.
The outsourcing decision has since led to the desired results. Although the number of purchase invoices has increased to 300,000 invoices per year, the time taken to process purchase invoices has been halved. And Mehiläinen's financial management's time has been freed for supporting business goals as well as promoting acquisitions.
Automating financial management processes one step at a time
The outsourcing decision served as a starting point for the development work of Mehiläinen's financial management: the resources of Mehiläinen's own personnel were freed up from routine tasks for more strategic development work, and in addition, Efima became a competent partner for developing processes in conjunction with the outsourcing. A common mindset was quickly found and the shared goal for the two partners was set to make Mehiläinen's financial management more efficient and automated to support their business growth.
At the beginning of the cooperation, a common development plan for streamlining and automating Mehiläinen's financial management was created, and it has since led to significant progress. The first step towards more automated financial management was the introduction of an artificial intelligence solution to support the accounting of purchase invoices. The solution automatically predicts the postings and routing of Mehiläinen's invoices using artificial intelligence saving time from manual work. Moreover, Mehiläinen has been able to update its entire financial management system architecture without compromising the handling of large purchase invoice volumes – thanks to Efima's outsourcing service.
"Cooperation with Efima has enabled us to focus more on our development projects", Rauhalinna describes. Most recently, in 2020, Mehiläinen renewed their accounts payable software. As a result, Mehiläinen's entire purchase to pay process was consolidated into one system. "The project of renewing our accounts payable software was carried out successfully with Efima's support. We had a partner that made sure the new software was fit for purpose and implemented in a controlled manner. In addition, our accounts payable process wasn't harmed by the renewal due to Efima's outsourcing service", Rauhalinna adds.
Ups and downs are handled together
Agile and transparent communication has been at the heart of Efima's and Mehiläinen's well-functioning partnership. "We are not afraid of problems – problems will inevitably arise in such large projects. The most prolific part of the cooperation is to bring challenges up as they come and face them together – consider the best solutions to minimize anomalies and to correct processes. We are fostering a culture of experimentation – trying out new ways of doing and seeing whether they work", Rauhalinna describes the collaboration between Mehiläinen and Efima.
Continuous feedback from both Efima's outsourcing team and Mehiläinen's financial management team has served as an important driver for the development work and the identification of new processes to automate. Now, Mehiläinen and Efima meet weekly to review the current situation and to discuss future development possibilities. In addition, more strategic guidelines and the progress of major development projects are reviewed every few months. "In this way, both more strategic and more operative everyday objectives are taken into consideration, and at best, the development work is very agile," Rauhalinna describes.
Next on the development list is the further development and automation of the purchase to pay process, as well as the identification of process deviations using process mining and purchase invoice data. The common goal of making Mehiläinen's financial management more efficient and automated is becoming a reality day by day.
---

Could we help you too?
You can contact us via the form below.