Join Efima!
We are a growth company – and as we grow, we want our people to grow with us. If an unforgettable growth journey sounds good to you, Efima may just be the right career step for you. Whether you are a solution consultant familiar with the secrets of information systems, a software development expert or a financial management professional, you will find a suitable place among us.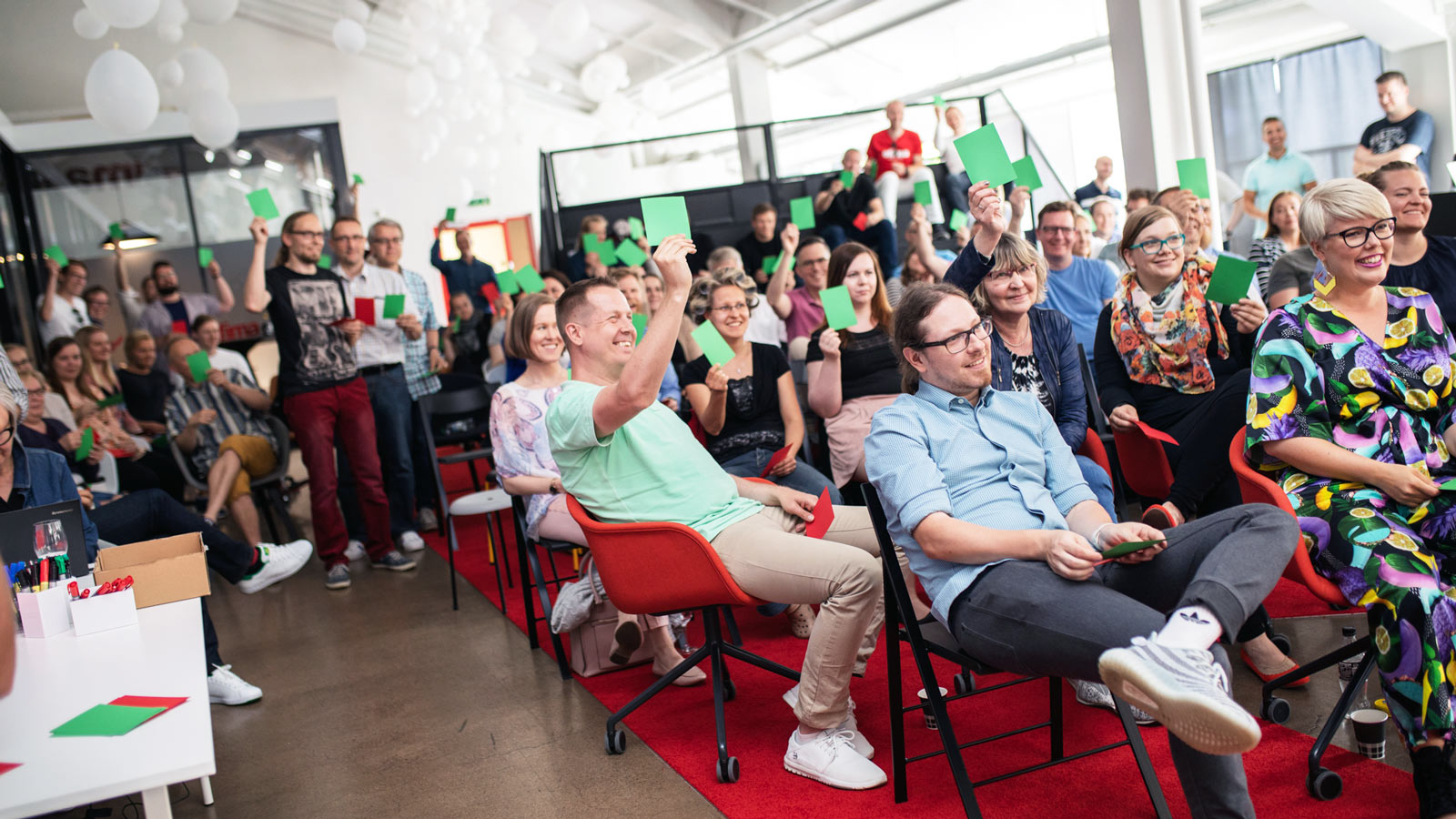 Check out our open positions!
(Applications in Finnish)
Why should you consider joining us?
Here's one reason
At Efima you will find a number of great co-workers with whom time flies both at work and at our events. When asked what our employees value the most in their employer, they are the first to highlight our corporate culture and values, which both set Efima apart from their previous employers.
Our values are defined my Ephimans and they truly are present in our everyday life: Together forward. Be yourself. Challenge the norm. Achieve. Dare to succeed. Desire to listen.
And a second one
With us you get to be part of promoting our customers' businesses with the latest tools and methods – and above all, with world-class experts as your colleagues. When it comes to our products and service concepts, we are a pioneering company, where some of Finland's most talented IT and financial management professionals are there to support you and help you grow.
As if those were not enough, here's one more
We firmly believe that the satisfaction and well-being of our employees are the key to our success. Ephimans are supported in creating themselves a balanced (work) life. For instance, every employee has the freedom to choose how much they want to work remotely and how much at our offices in the heart of Helsinki, Kaivopiha, or in Tampere, at Tulli Business Park.
What to expect at every stage of the hiring process?
Our hiring process is a two-way street: as one of our values state, we move together forward with the job applicant. Our mutual goal is to find the perfect match for both of us. If you want to know how it's done, keep on reading.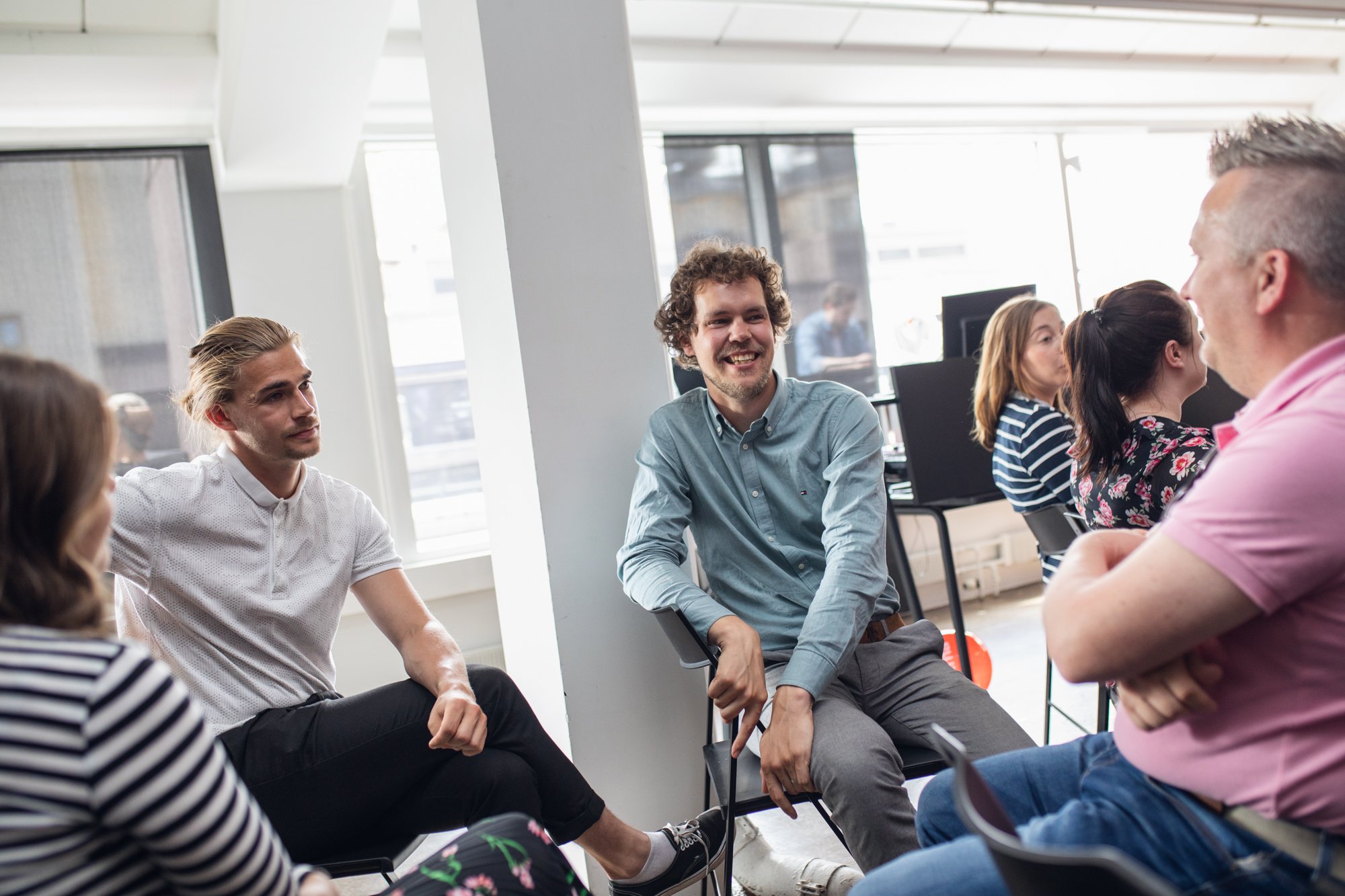 Application
Are you interested in working at Efima? Contact us to hear more or submit a job application directly through our recruitment system:

1. Briefly describe what role you are applying for and why you would be the right person for us.
2. Also include your CV or LinkedIn profile.
First meeting
The next step is having a chat with the hiring manager.

So that
1. we get more comprehensive picture of you and your skills
2. you get the clearest possible picture of both Efima and the role you are applying for.

If the feeling is mutual after the discussion, we will continue to have a second meeting. Before the second meeting, we will send you an online suitability assessment, the results of which we will review together.
Second meeting and suitability assessment
In the last step you get to:

1. have a chat with our HR representative and to go through the results of the suitability assessment.
2. get to know your role, Efima and your most typical work tasks a bit better through open discussion or even a case assignment.

If after all the steps the feeling is still mutual, it is time to sign the employment contract!
Onboarding
Once the recruitment process is complete and your employment contract is signed, we will start eagerly planning your future onboarding process and an onboarding plan tailored just for you.

High-quality onboarding is a matter of heart for us Ephimans, and many Ephimans say they have received the best orientation at Efima.
Have a peek at (working) life at Efima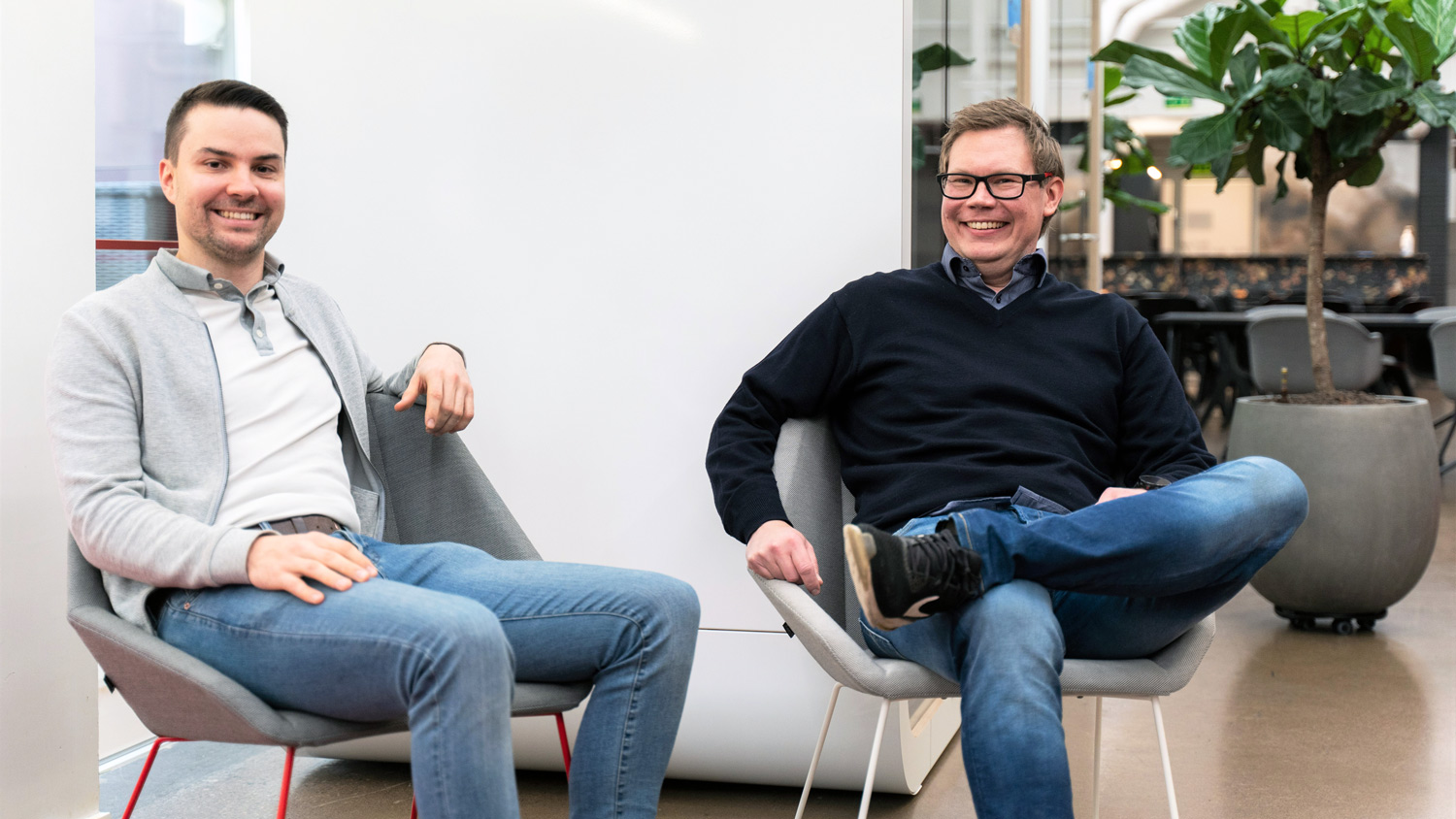 Career story |

The best thing about work is freedom

Harri Tuononen and Toni Pienimäki from Efima agree that the best aspect of work is the freedom to work in the way they see fit.
Career story |

Efima gives you the opportunity to grow as a person and from one role to another

Efima's energetic duo, Julie Gråberg and Tiina Kaskinen, both confess to be morning people. However they both have their own routines to start their workdays. At the beginning of the day Tiina always has a half an hour walk, which helps her improve mental clarity and ability to focus throughout the day. Julie, on the other hand, has made herself a routine to produce three pages of text every morning, which often generates new ideas and solutions for challenges lying ahead.
Career story |

There are plenty of opportunities for a skilled talent

Towards the end of her BBA studies Julia Kärkkäinen wondered in what kind of a place she would like to work in after graduating. She had a desire to use modern systems and to participate in projects and development work – as too routine work didn't interest her.
From the early days of Efima, we had a vision of a trip to a place called Agia Efima in Greece. In the fall of 2017 the vision became a reality. The trip symbolizes the end of a certain growth phase. On the way, however, we were already looking ahead. We considered how we would continue to develop and strengthen ourselves, and we made promises to both our customers and each other. The work we did at Agia Efima was crystallized in the following three customer promises:

We promise to keep the bar high.

We promise to innovate constantly.

We promise to be a good and questionable partner.
Any questions? Feel free to contact us!
Riikka is responsible for recruitment at Efima. She is happy to answer any questions you may have about Efima. Two of Efima's values, together forward and be yourself, are especially dear to Riikka.