Efima is a pioneer in digital transformation and automation
We help large and medium-sized companies streamline their business with enterprise resource planning (ERP), financial management and intelligent automation solutions. At the heart of everything are people, cooperation and partnership.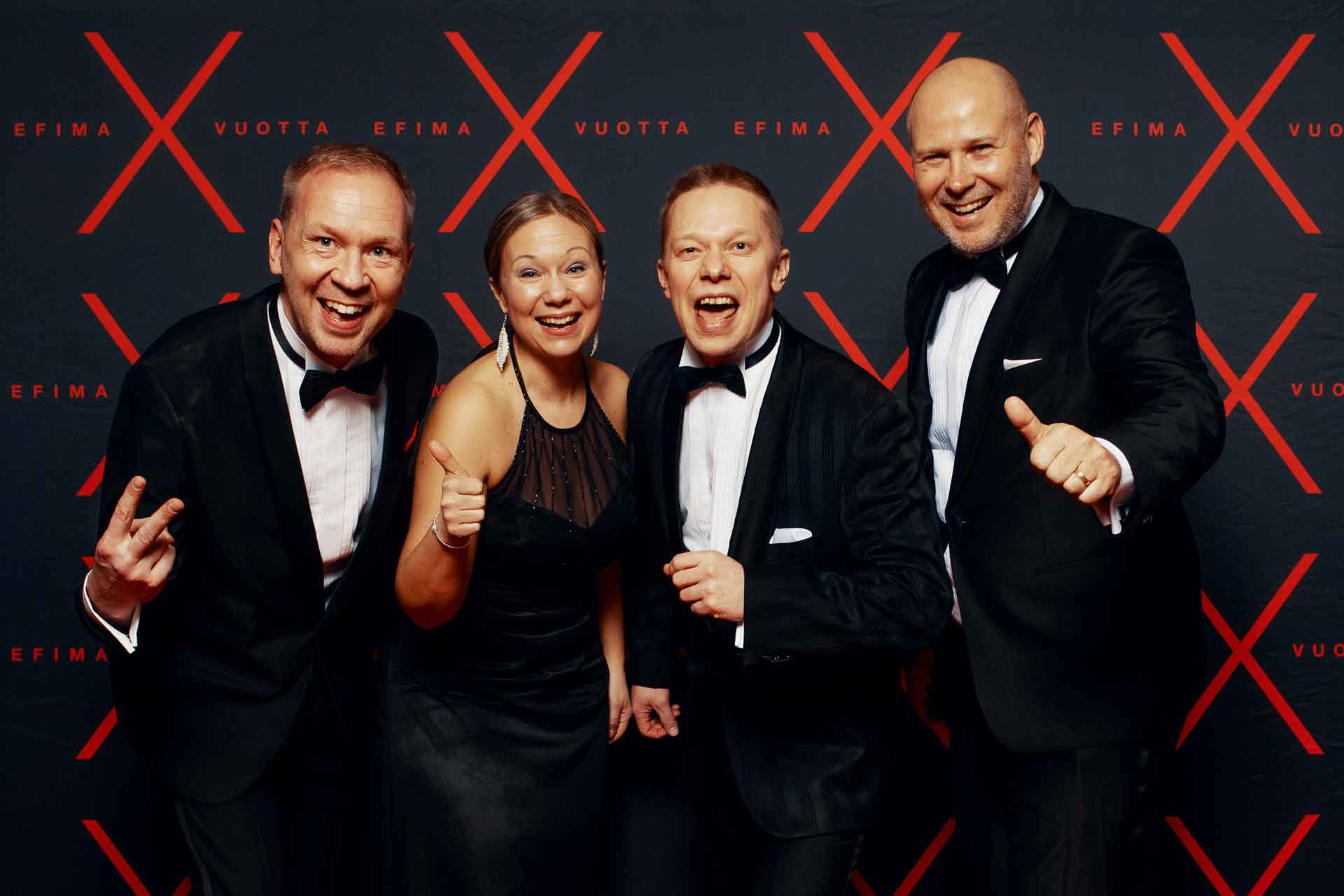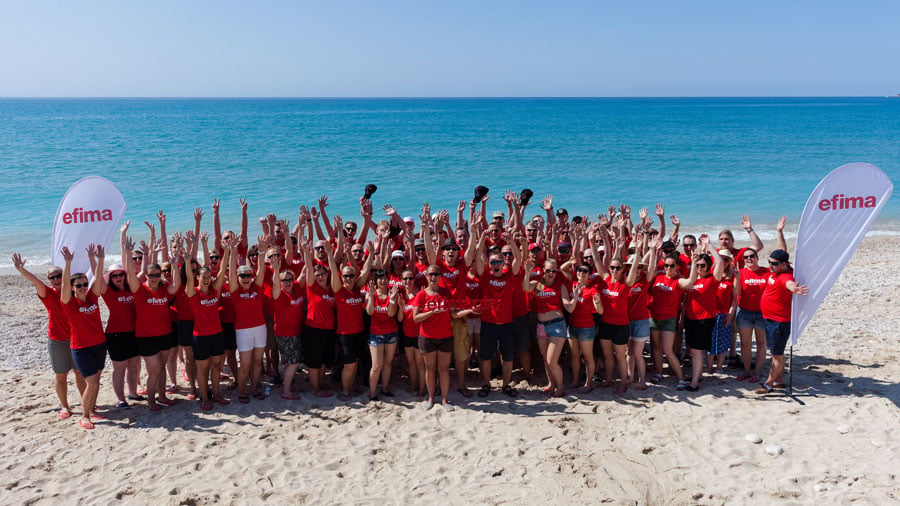 A dream of the best customer and employee experience in the industry
A different and distinctive digital company
The global economy struggled in the grip of the financial crisis in the winter of 2009, when the four founders of Efima set out to realize their dream of a different financial services company. Sights were set high because the group combined Finland's strongest expertise in financial management and business information systems. The goal was customer service growing from passion and quality. The company should also be a good employer, and developed together with the employees.

Efima is a fast growing digital company. Yet, we learn new things every day. The ultimate goal is to become a company appreciated by clients and other stakeholders alike, while being a desirable, developing workplace for our personnel.
Why do we exist?
Every company should be able to focus on the essentials – to serve its own customers in the best possible way and to provide its own personnel with the right tools to succeed. To grow and compete in a changing world, every business must dare to take a step towards a digital future.
Taking the step requires well-functioning, well-designed business processes and operating models, as well as fit-for-purpose technology choices that serve companies' goals and business. We call this combination the digital heart of a company, which brings together all the vital flows of information, money and resources for the business and enables us to travel towards a digital future.
Our role is to guide and help our customers move forward on this digital journey and to act as a partner in developing their business. We do this by combining a great service culture and understanding our customers' business with our technological know-how and undisputed expertise.

Our customers can rely on us to develop and manage ERP, financial management and intelligent automation solutions. We strive to form lasting partnerships in which systems, business models, data and technology serve people and businesses in the best possible way.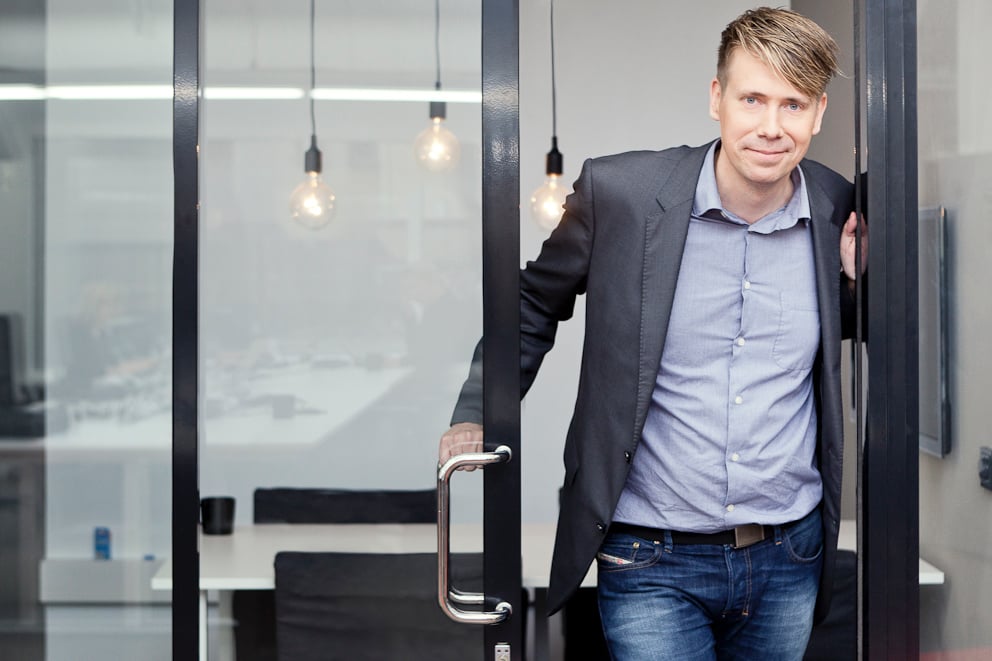 Fit-for-purpose solutions
Technologies and processes are built from the ground up to support your company's business goals and strategy. The choices should be appropriate and properly sized for your business. They must be manageable and grow and develop with your business.
Daring
Honesty and openness are the basis of effective cooperation. We challenge the status quo when needed and actively bring our expertise to you. We understand the business of your company, because that is the only way we can truly be a good and challenging partner for you.
Intelligence
The efficiency of digital business is based on intelligent automation, carefully constructed processes and best practices, measurability and economies of scale. Everything is based on the rational organization of operations and the overall architecture that serves them.
Truth
Every business needs to be able to rely on the numbers and information generated by their systems. The information must be transparent, traceable and, above all, available to those who need it to support decision-making. High-quality documentation and processes honed to perfection constitute the backbone of your business.
Agility
Flexibility in the face of changes is a prerequisite for the continuity of your business. We believe in responsive service and build solutions that support the agility of your business.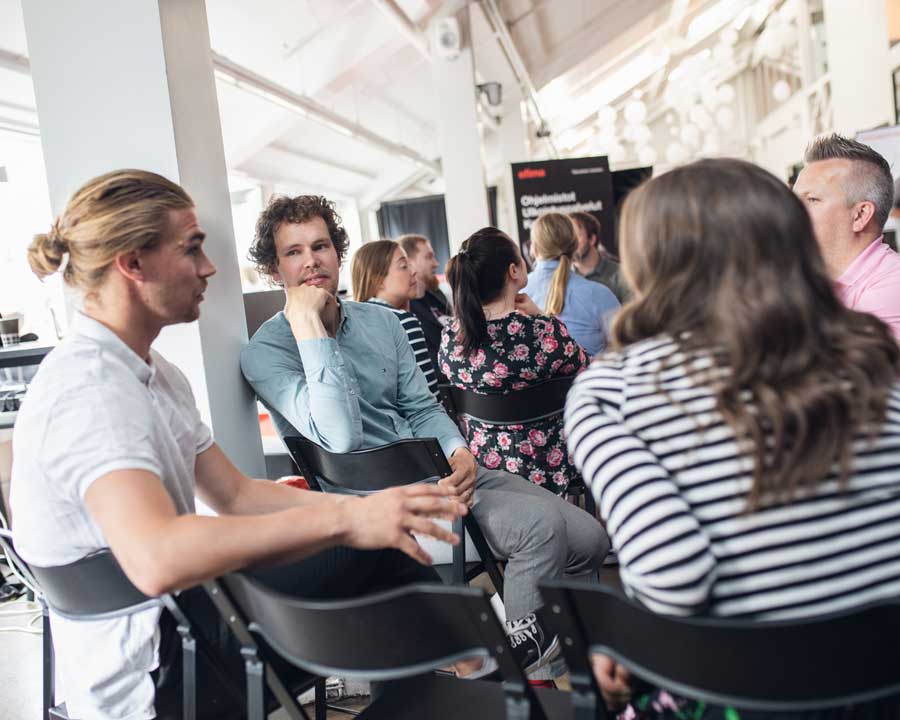 Join us!
Our goal is to be the most interesting and best workplace in our industry. That's why we do many things differently than our competitors and we believe that behind it all are satisfied employees. At Efima, you'll get to work with some of Finland's brightest business process development and cloud service professionals to serve our customers with the latest tools and methods.

If you want to grow and develop with us, Efima may be just the right step in your career.
Did our story or vision evoke thoughts that you would like to discuss with us in more detail. Contact us using the form and we will continue the discussion together.