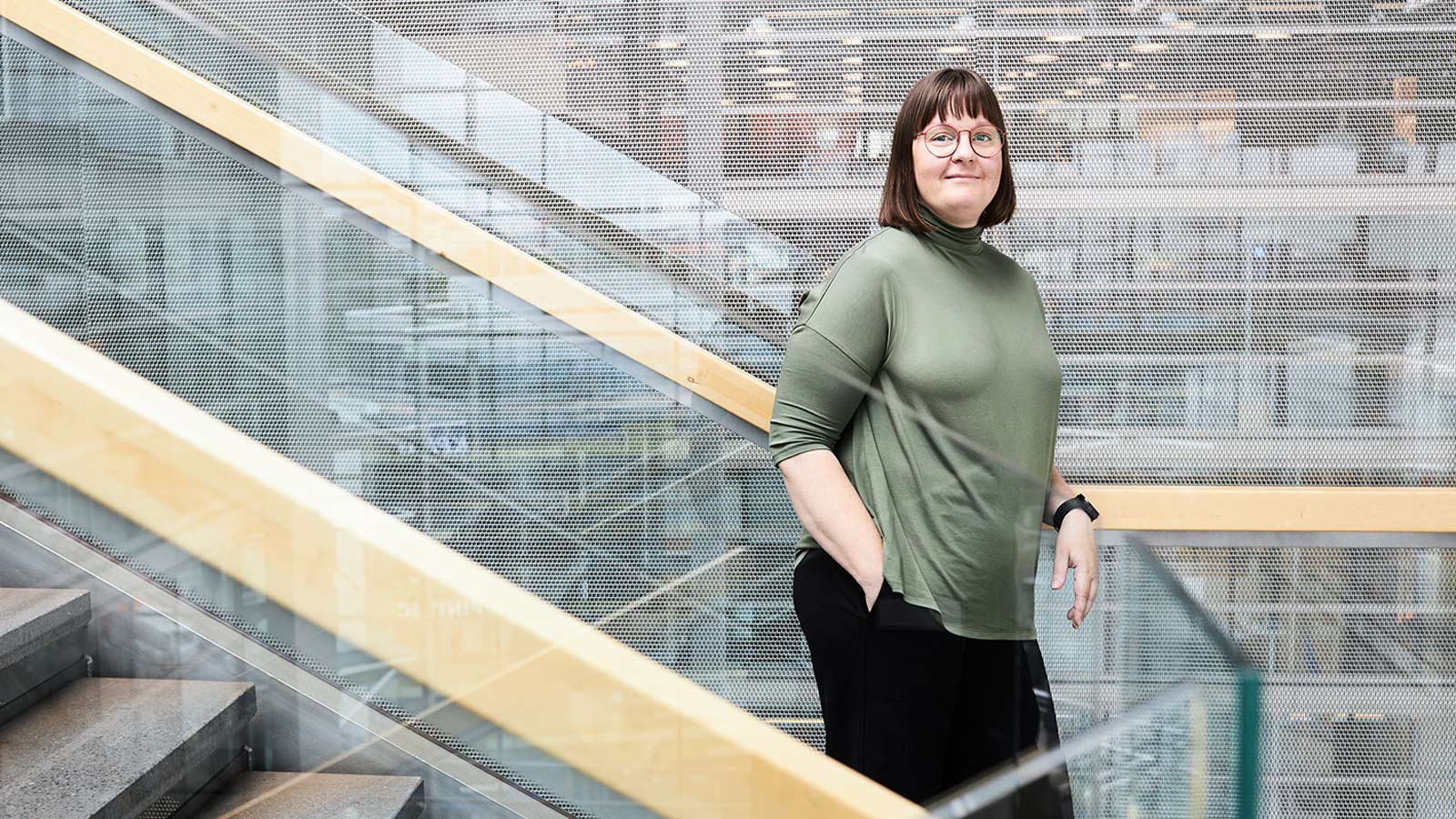 "Change should not be feared. People have shown their ability to adapt and learn at an incredibly fast pace."
In October 2022, the Finnish media company Sanoma Media Finland was facing something new. A new financial management system had just been implemented in the company's financial administration, replacing its outdated predecessor. After careful consideration, the company had chosen Microsoft's cloud-based financial management system, Dynamics 365 Finance, as the new digital heart of its financial administration, and Efima as its solution partner.

"After a long project, the go-live actually went incredibly well, and we didn't have any major challenges in production", recalls Veera Roti, Financial Manager of Sanoma Media Finland, about the system's implementation a year ago. However, Roti admits that she was nervous - the change project was extensive and required a lot from both parties. In addition, Microsoft's financial management solution was previously unknown to the company - until then, Roti and a large part of her 15-member financial administration team had been dedicated SAP users. "On average, SAP people are SAP people", Roti laughs, but as the conversation progresses, Roti reveals that resistance to change quickly melted away with positive user experiences.
Aiming for a modern and reliable financial management
We sit with Roti at the headquarters of Sanoma Media Finland, Sanomatalo, where, for example, the premises of Helsingin Sanomat, Ilta-Sanomat, and Nelonen Media are located. The media company, part of the Sanoma Group, is Finland's most multichannel media house. Today, the company reaches almost all Finns daily in newspapers and magazines, television, radio, online, and mobile.

When the media company began to map out a new financial management system for itself, the level of requirements was set high. "The pace of business change, high transaction volumes in media sales, and dozens of integrations with separate systems place a lot of demands on the financial management system", Roti explains. In addition, tools were desired for financial management that would bring the work up to date. The best fit for the need was the solution provided by Efima, which, in addition to the Dynamics 365 Finance, includes several mobile user interfaces tailored to Sanoma's needs, a comprehensive integration platform, and a unified data platform for collecting, storing, processing, sharing, reporting, and analyzing financial information.

"The new system has been popular, and I haven't heard many people longing for the old one", Roti says contentedly. While in the old system, many actions were perceived as cumbersome and "required confirmations one after another", in the new system, working is more straightforward and the user experience is modern, according to Roti. "Especially in the sales ledger side, where there are many interfaces and events, Dynamics 365 Finance has reduced the workload. The efficiency of processes is concretely visible in that we get more done with the same effort", Roti describes. The cloud-based system has also scaled to business changes: within a year, several acquisitions have been implemented, and the deployment of changes to the system has been painless for Roti's team.
Support for change and continuous development from Efima
For those considering a software house exchange, Roti has an encouraging message: "Change should not be feared. People have shown their ability to adapt and learn at an incredibly fast pace." Sanoma has received support for learning new things from Efima. Efima recently organized user training for Roti's expert team, after which Efima's consultant stayed for the rest of the day, going from workstation to workstation and supporting the team in their work. "We were able to collect ideas and development targets directly from the daily users of the system and at the same time answer their questions", Roti describes and says that the first year has been full of small development together with Efima.

One significant development step Roti highlights is Microsoft Power Apps -based applications, which Efima specializes in developing as part of financial management and business solutions. Applications can be implemented as independent solutions or used to create customized and limited user interfaces for different user groups in various corporate systems, such as Dynamics 365 Finance.

One of them is Memo App, which allows media company's business controllers to send memo voucher information digitally to accounting. In addition to the intuitive user interface of the Memo App, the ability to send vouchers for posting and approval at the same time brings flexibility, especially during the busy month-end. New application ideas are discussed together with Efima, and currently, Sanoma is evaluating the potential benefits of Efima Invoicing App: the application would provide an easy-to-use tool for creating and sending invoice requests directly to the Dynamics 365 system for financial management processing. Roti sees the benefits of applications not only in data management but also in efficient access rights management: different user groups can input data into the financial management system in a controlled manner without extensive access rights.
Partnership brings stability amidst change
In a year full of changes, Sanoma has valued the continuity of partnership. Right from the beginning of the system reform, Sanoma was assigned its own solution owner from Efima, whose task is to ensure that the solution serves the customer's goals. "It has been really important for us that we have had a consultant who knows our system, our way of working, and our processes from the beginning. Heidi knows our system like the back of her hand and can challenge us and bring new ideas", Roti praises.
Visionary recommendations have been needed especially in version updates of the cloud-based financial management system, which Sanoma was not used to with the previous local system. The update process requires sifting through and evaluating new features, careful planning of their implementation, and comprehensive system testing. "We have really liked that Efima communicates to us about the content of version updates and tells us what we could benefit from", Roti describes. She also says she reads diligently the "Unboxing Dynamics 365 version updates" blog series written by Efima's consultants, which reports on new releases almost monthly.
At Sanoma, version updates are carried out twice a year. "Our first version update required significant investments, but once the processes and test cases were defined, the second update went more smoothly", Roti says. With the updates, the new system stays constantly up-to-date, and there is no need to worry about it becoming obsolete. The latest version update also revealed useful tools for tax reporting, and the system's continuous updating is, in Roti's opinion, a change for the better.


---

Could we help you too?

You can contact us via the form below.