Manage your business across the supply chain
Microsoft Dynamics 365 Supply Chain Management (D365 SCM) is a solution for managing the production and supply chain of large and medium-sized companies. The system integrates intelligent and automated processes into your business and enables forecasting and optimization of demand, inventory and logistics.
Finland's leading Microsoft Dynamics 365 Supply Chain expertise at your service
Pioneering cloud-based ERP systems
We've been delivering Dynamics AX and Dynamics 365 as cloud services since Efima was founded – even before Microsoft took its business applications to the cloud. With more than 10 years of experience, we know Dynamics thoroughly, and as our customer, you have access to all the know-how we have accumulated along the way.
Combination of business and systems expertise
We truly understand our customers' business and its challenges and opportunities. Only in this way can we ensure that we always offer the most fit-for-purpose solution for the individual needs of your company. We dare to challenge the norm and are actively involved in making your business processes even more efficient.
Lumon, a company known for its balcony glazings, terrace glass walls, blinds and balcony facades, has grown from a small, family-owned business in Finland into a globally recognized brand. When Lumon's antiquated ERP system was becoming an obstacle for growth, the company decided to selected the modern, cloud-based Microsoft Dynamics 365 to be the driving force behind its operations. Efima was chosen as the implementation partner due to the company's desire to achieve the ambitious goals that had been set for the project.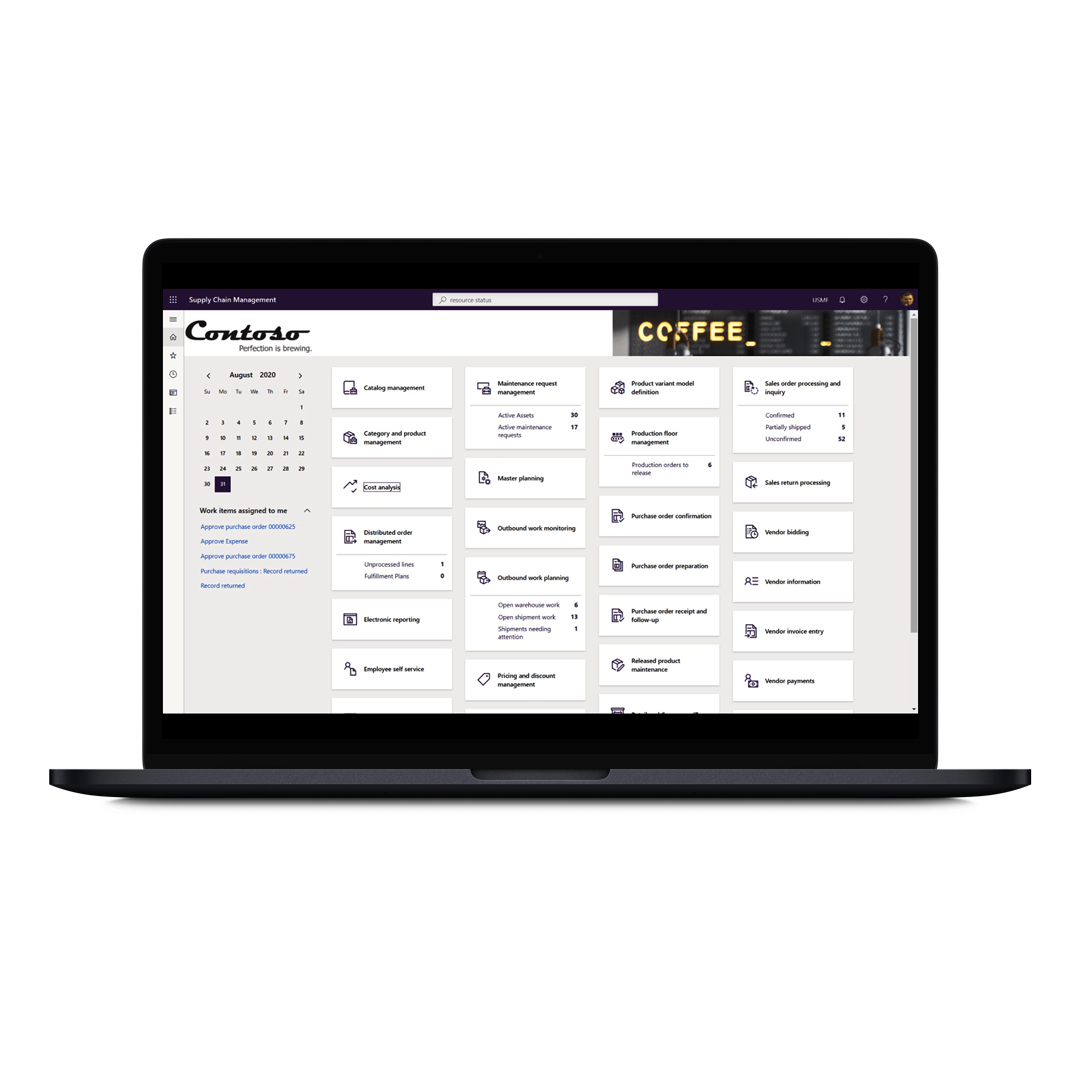 Why Dynamics 365 SCM?
Cloud-based Dynamics 365 Supply Chain Management brings all the functions you need to control and manage your business within one centralized system. With D365 SCM, you ensure that your business operates smoothly across the supply chain, all the way from order to delivery, so that your customers remain satisfied.

The D365 SCM provides real-time visibility into your production and supply chain. The system's built-in automation and intelligent reporting and forecasting capabilities help you forecast demand and meet your customers' needs more efficiently than ever before.

Optimizing inventory and logistics, as well as your available resources, will help you ensure that you get the most out of every step of your production and supply chain.
Enhance your Dynamics 365 system with solutions developed by Efima
We brought together our vast experience with Microsoft Dynamics and developed extensions that support and streamline the system.
Talk to an expert
Please contact our expert below who has the best knowledge of the subject. You can also submit a message or contact request using the form.