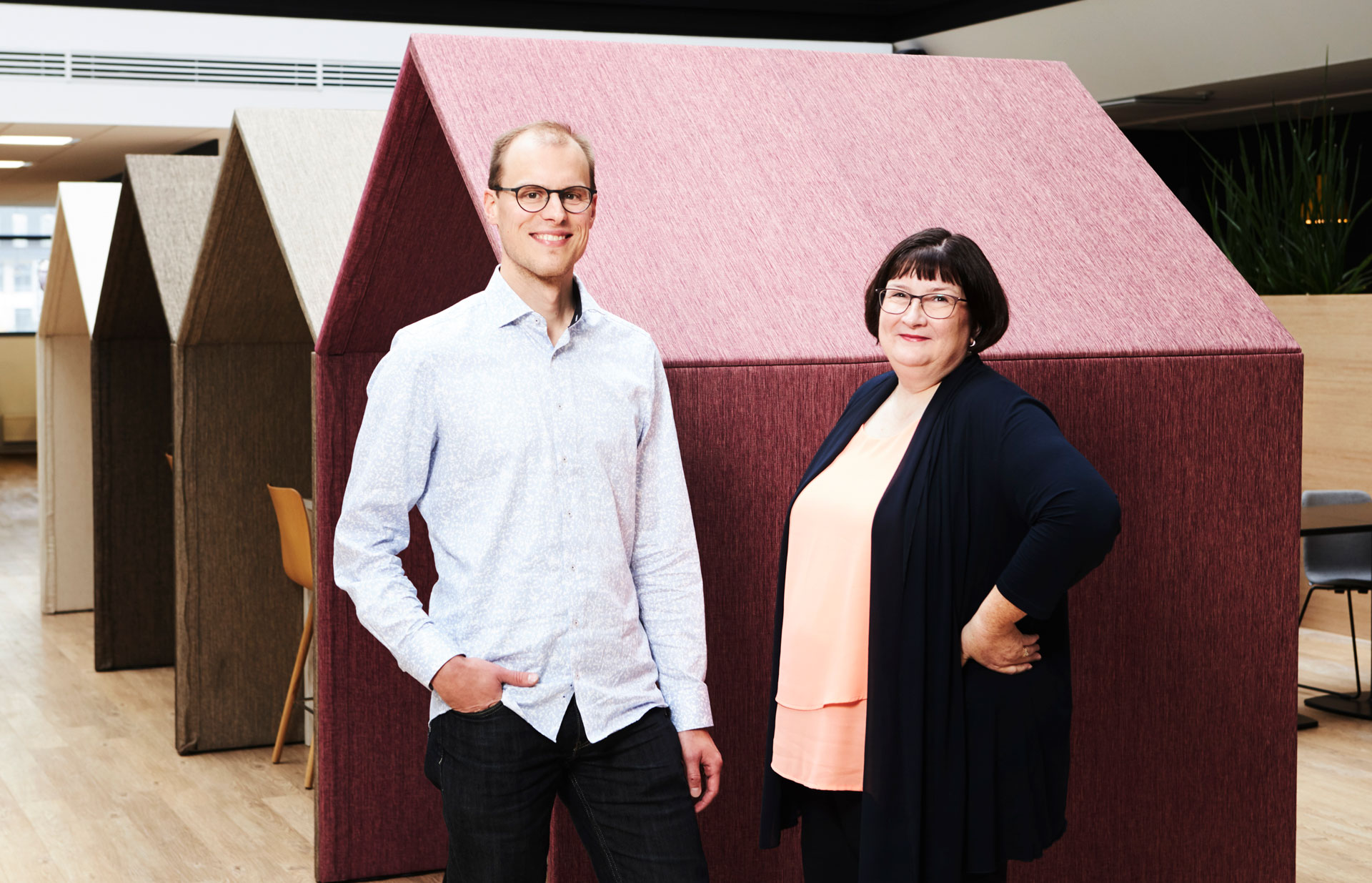 The most important thing is to understand the customer's needs, business and processes, and Efima has managed to do this extremely well.
When the electricity distribution company Caruna was founded in 2014, it had to start its operations from scratch. Both the company's processes and operating methods and the information systems used to run the business were carefully considered. The situation was seen in particular as an opportunity to build an organization whose operations have been thought down to the last detail.
In terms of financial management, working with a service center was already familiar to the people of Caruna, and the company decided to outsource most of its financial management processes to an expert company. Through a public tender, Caruna selected Efima as its partner, with whom financial processes and working methods were built from the beginning to support the company's business in the best possible way. Efima was also seen as an expert who, in addition to day-to-day work, could actively participate in the development of Caruna's financial management as part of the cooperation.
The work began in the fall of 2015, and since 2016, Efima has provided financial management services to Caruna using the IFS system chosen by the company. Services outsourced to Efima include accounts payable and accounts receivable, payments, general ledger accounting, financial statements and tax returns. Efima also actively participates in the development of the IFS system together with Caruna and the system supplier.
Päivi Uusitalo, Head of Financial Control at Caruna, is satisfied with Efima as a partner. "Efima has been involved from the beginning, seen the construction of financial management in our company and also helped us to develop our operations. In 2016, we had new people from Efima and a new system in place. Then we started to learn and develop the activities in cooperation. Over the years, the partnership has improved and become more efficient", Uusitalo tells.
According to Jussi Koskinen, Head of Business Control, working with Efima is immediate and at best unnoticeable in everyday life – there is no difference between Caruna's own and Efima's employees. "Efima is not a faceless partner. Instead, the service is provided by knowledgeable people who are familiar with us and our business", he says. "I feel that Efima's people are really committed to the partnership. It does not feel like an outsourced service, but rather like part of our own team", Uusitalo adds.
Eagerness to take initiative and reliability are also qualities of a good partner for Caruna. "We wanted a partner who didn't have to be constantly managed to make sure things were taken care of. And with Efima, I have never had to worry about this", Koskinen rejoices. Both Koskinen and Uusitalo are also satisfied with Efima as a developing partner. "Efima's people participate in the development of our operations as financial management experts and have been given the authority to take things forward. The most important thing is to understand the customer's needs, business and processes, and Efima has managed to do this extremely well", Uusitalo concludes.
---

Could we help you too?
You can contact us via the form below.