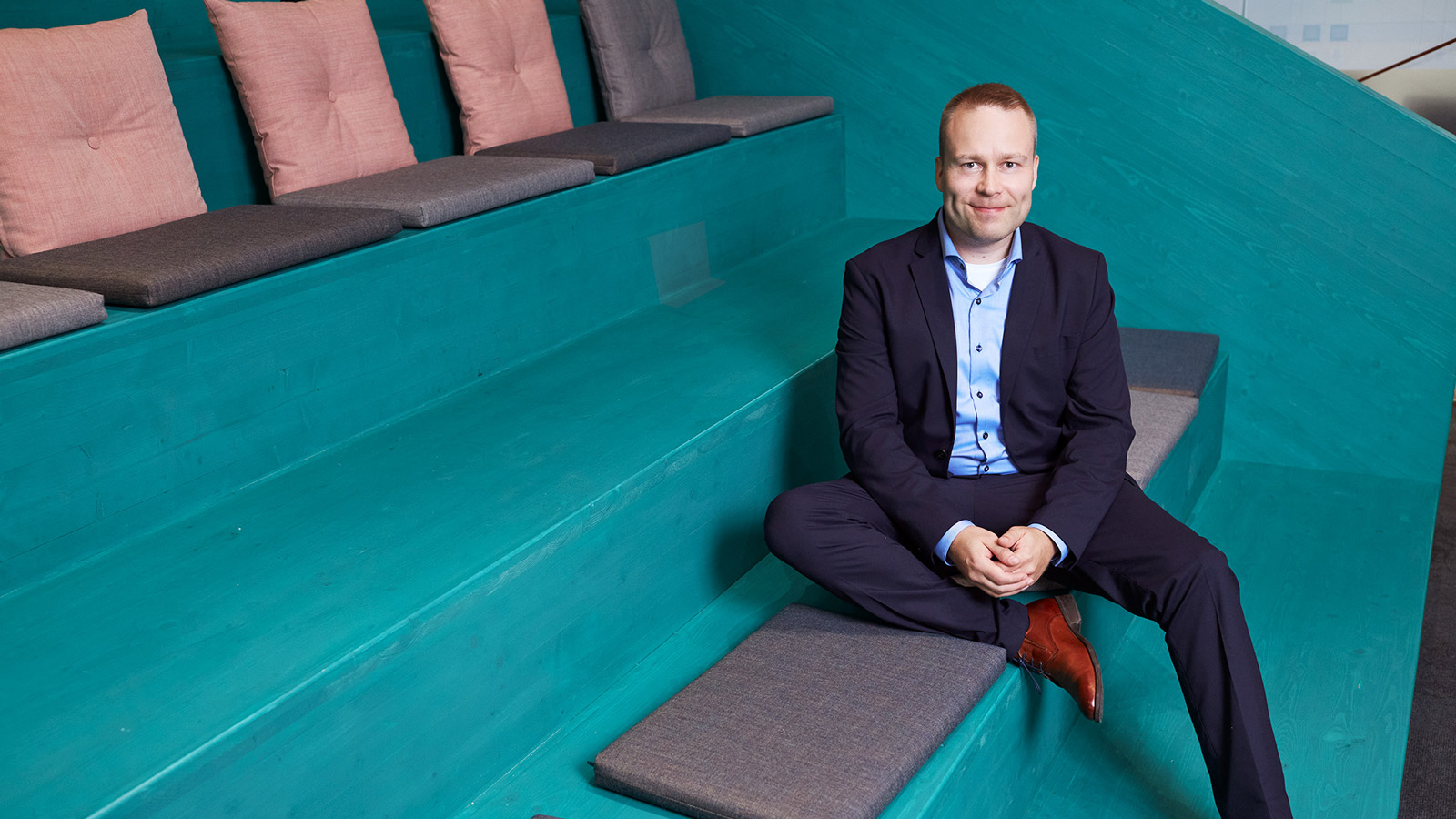 Not many projects are put into production in three months.
Markets, department stores, specialty shops, service stations, hotels, restaurants, hardware stores, and banking services – S-Group is present in almost every Finnish person's daily life. Finland's only cooperative retail group consists of 19 independent regional cooperatives and SOK with its subsidiaries. SOK, which is owned by the cooperatives, serves as the central company for the cooperatives and provides them with procurement, expert and support services. One of the units providing services is Palveluässä, led by Aki Okkonen. Palveluässä is responsible for delivering financial and payroll services to almost the entire S-Group.
High processing volumes encourage automation development
S-Group's annual retail sales of over 10 billion generate a massive number of financial and payroll transactions and service requests for Palveluässä to handle. To ensure smooth daily operations and high-quality service, processes have been extensively automated using tools such as software robotics and low-code solutions. "When the volumes are this massive, the importance of scalability benefits is emphasized", Okkonen explains. Automation has also enabled the provision of meaningful expert tasks for financial and payroll professionals, freeing up their time from routine work, Okkonen adds.
S-Group's leadership promises – "I Dare, I Appreciate, I Do" – encourage bold development. "We want to stay up-to-date with intelligent automation technologies, and we have initiated the utilization of artificial intelligence in selected processes at Palveluässä – the future possibilities for new ways of working and solutions are extensive", Okkonen says. One concrete step in using artificial intelligence is the implementation of Efima textAI. For six months, it has preprocessed and sorted a large portion of service requests arriving in Palveluässä's sales ledger.
An AI service that understands Finnish resolved a bottleneck in customer service
Previously, a significant portion of service requests were manually sorted into service queues. "We receive 50-60 thousand tickets per month, and we knew how much it occupied and engaged our staff", Okkonen illustrates – the volumes were highest in the sales ledger. To automate the work, they first considered software robotics, but early on, they realized that handling service requests containing free-form text couldn't be modeled flawlessly for a software robot. Palveluässä's positive initial experience with using AI for invoice processing and routing led to the idea of bringing AI capabilities into the customer service process. Efima, which provides intelligent automation services suitable for this need, came along at the right time.

"Efima conveyed a professional approach, and they were passionate about developing AI", Okkonen explains the choice of partner. The ready-made AI service Efima textAI, which is one of the first to understand Finnish text and context, met the need. Efima's other intelligent automation product offerings also convinced Palveluässä in terms of their future needs.
The set goals have already been achieved
After the handshake, Efima TextAI was trained on Palveluässä's own data and integrated directly into Palveluässä's sales ledger customer service system. The implementation was done within three months of signing the contract. "Not many projects are put into production in three months. You could see that Efima wasn't a newcomer and that they have a clear template for how projects should progress", Okkonen smiles. In addition to good project management and scheduling, Okkonen identifies employee engagement as the second key to success: "Never underestimate the need for change management and strong subject matter expertise."
With the rapid implementation, results have also been seen quickly: half of the service requests received in the sales ledger are sorted using previously created rules, and artificial intelligence handles the rest of the service requests. The goal of saving one person's time on sorting work was achieved from the beginning. Okkonen is pleased with the opportunity to track the benefits and their development through detailed reporting. In the first six months, the AI model has also been retrained on Palveluässä's data, leading to further improvements in the results.
It's wise to choose opportunities carefully
Together with Efima, Palveluässä has also explored other possibilities for utilizing artificial intelligence in customer service processes, and the selection of the next development project is on the partners' shared agenda. Efima textAI enables use cases such as analyzing the emotional tone of service requests, identifying trends, suggesting suitable responses for service requests, and creating summaries from vast amounts of data for customer service representatives. "We've only scratched the surface when it comes to customer service," Okkonen evaluates.

Even though the AI market is currently hot, Okkonen advises keeping a level head: "You have to be smart and careful about who you collaborate with. Solutions must be safe and reliable, and data privacy and risk management issues should be kept up with." For the same reason, Palveluässä has decided to rely on a limited number of automation partners, all of whom have a strong understanding of the service center's operating environment and the confidence that comes from experience. Efima has earned their place among them. "We expect added value from our partners, and that's what we've received. Our collaboration with Efima has gone well", Okkonen summarizes.
---

Could we help you too?
You can contact us via the form below.