Manage your finances in the cloud
Microsoft Dynamics 365 Finance is a solution for financial management of large and medium-sized companies. The solution brings together efficient and highly automated processes, modern reporting and forecasting tools, and industry best practices. It helps you make the right decisions and drive the growth of your business based on actual insights.
We combine Finland's leading financial management expertise with our strong Dynamics 365 Finance expertise
Leading financial management experts at your service
We have been involved in developing the financial management processes and systems of more than 100 Finnish organizations. Our experienced financial management experts are sought-after and award-winning trainers, whose strong expertise is at your disposal from choosing a financial management solution all the way to continuous development and support.
Pioneering cloud-based financial management systems
We've been delivering Dynamics AX and Dynamics 365 as cloud services since Efima was founded – even before Microsoft took its business applications to the cloud. With more than 10 years of experience, we know D365 Finance thoroughly, and as our customer, you have access to all the know-how we have accumulated along the way.
Understanding business is combined with system expertise
At Efima you will find the largest team of Dynamics 365 Finance experts in Finland. We truly understand our customers' business and its unique challenges and opportunities. Only in this way can we ensure that we always offer the most fit-for-purpose solution for the individual needs of your company. We dare to challenge the norm and are actively involved in making your financial management processes even more efficient and automated.
The Finnish family business and Finland's largest private producer and processor of sawn timber, Versowood Oy, was faced with a big choice. The long-serving financial management system was aging and no longer responded to the business and reporting needs of a strongly growing company. The introduction of the new system was also seen as an opportunity to improve operations, and after careful mapping, Versowood chose the Microsoft Dynamics 365 solution delivered by Efima.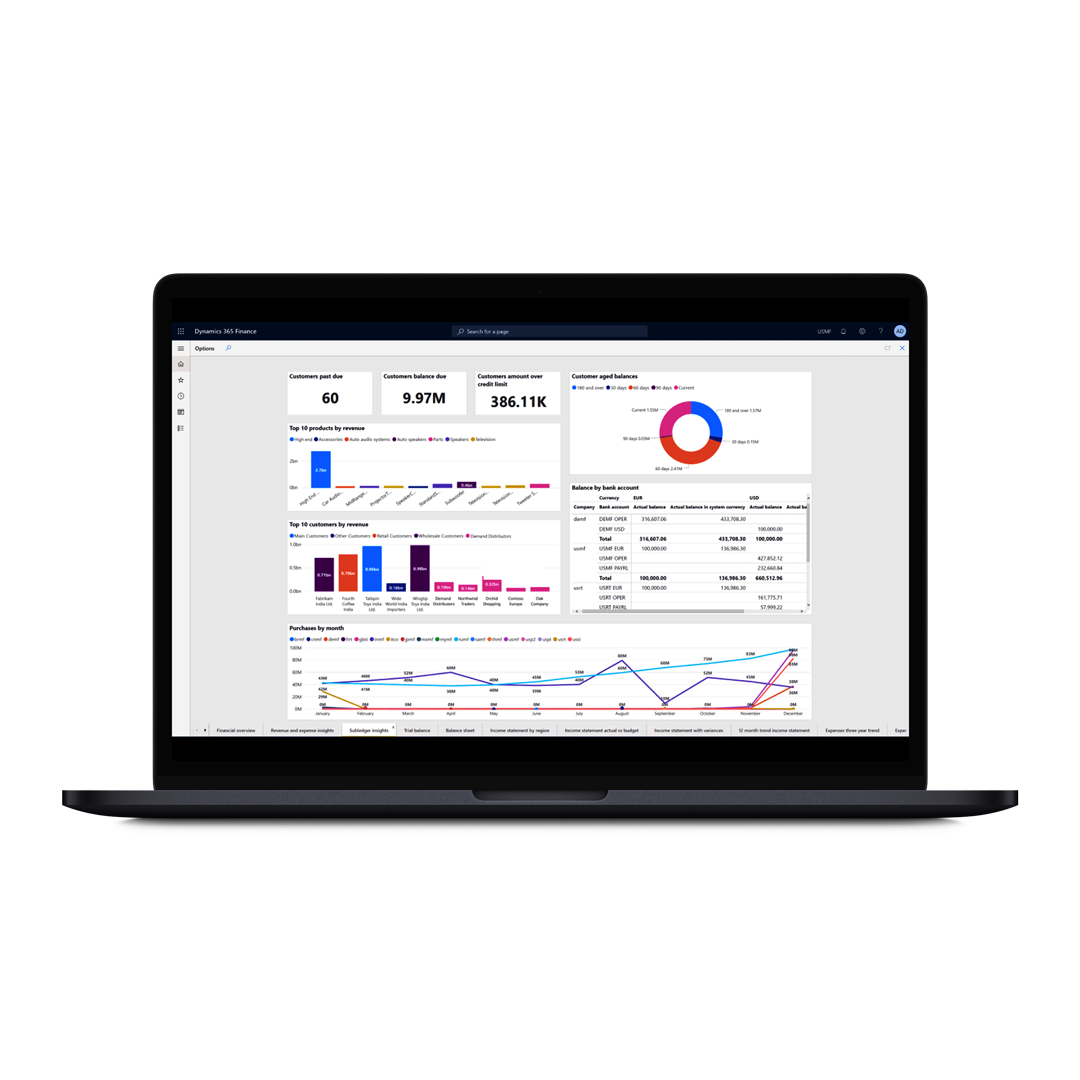 Why Dynamics 365 Finance?
Dynamics 365 Finance covers everything you need for effective financial management of your business. With real-time and transparent financial reporting and intelligent forecasting, you can lead your business based on actionable insights.

D365 Finance helps you optimize your resources and costs throughout your organization. Highly automated processes, built-in best practices, and seamless compatibility with other business applications reduce the amount of manual work and free up your financial management experts for more strategic tasks.

Cloud-based Dynamics 365 Finance grows and evolves with your business. Thanks to its continuous development, your company is constantly on the cutting edge of technology and you always have access to the latest features and functionalities. As your partner, we'll help you evaluate which of the new features will suit your business needs, and we'll also support you with the update procedures.
Enhance your Dynamics 365 Finance with our solutions
Check out the extensions we've developed to make your Dynamics system more efficient and integrated.
Talk to an expert
Please contact our expert below who has the best knowledge of the subject. You can also submit a message or contact request using the form.