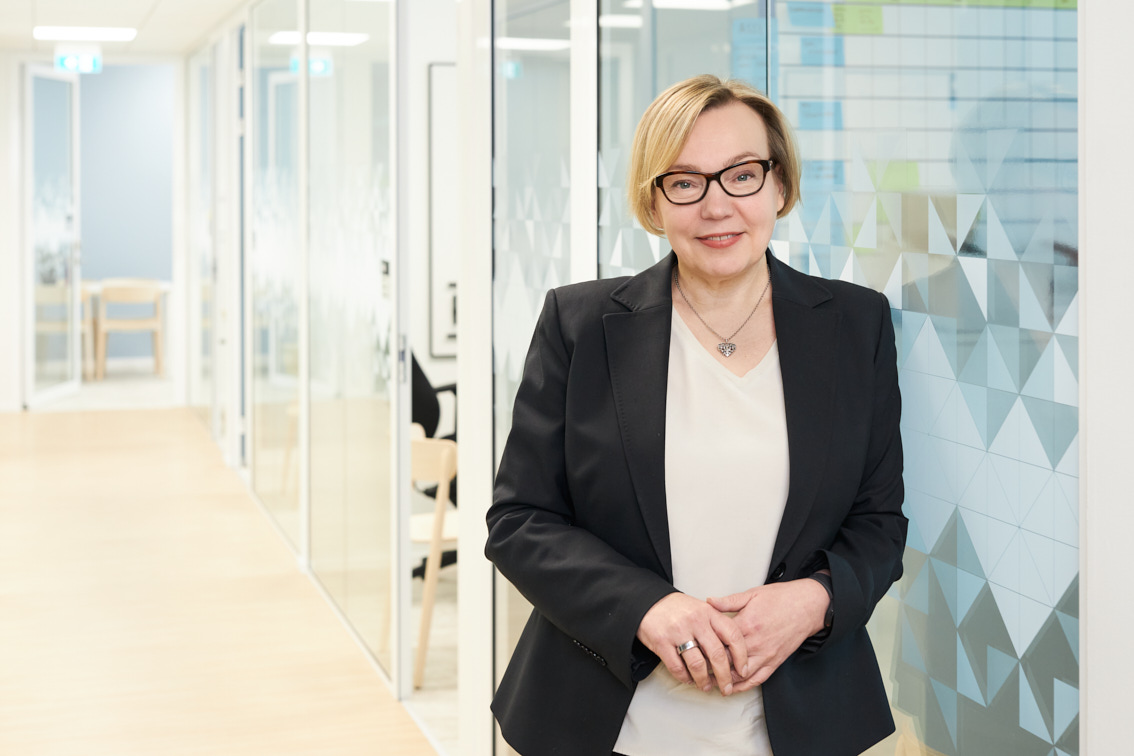 Efima's best practices and experience in project management, documentation, and customer cooperation that convinced us during the tender process were turned from words into actions.

Own focus in core business
Almost 70 % of the diagnoses given by doctors are based on laboratory tests. Finland's largest healthcare laboratory company, Fimlab, serves this need and is responsible for 3.3 million laboratory samples every year, with two million Finns as their customers in five different wellbeing services counties.
The company is proud of its agility and ability to renew itself along with the changes in the business environment: "The Covid-19 pandemic caused an unexpected spike in demand, which required enormous efforts from our entire organization – at the same time, new diagnostics were developed and introduced, drive-in sampling points were set up and significant strides were made in the field of customer communication", company's CFO Teija Vehmas describes. The reform of healthcare, social welfare and rescue services has also required readiness for change.

Fimlab's financial administration aims to support business and produce high-quality data to support decision-making: in addition to a financial services manager, several management accounting and data science professionals work in Fimlab's financial administration department. Financial accounting, on the other hand, has always been acquired as a service from an external partner: "It is wisest for us to focus on our own core business, laboratory operations, and acquire financial accounting expertise from a partner for whom in-depth knowledge of financial management is at the core of their own business", Vehmas explains.
A new financial management service and software partner was found through tendering
In 2021, as the end of the previous contract period approached, Fimlab's financial management services as well as the renewal of their financial management solution were put out to public tender. The goal was to find a comprehensive partner, from one address: "Establishing a new financial management software is always a significant project, and it was important to us that the new software would be implemented by people who understand our financial management process and would act as users of the software in the future", Vehmas reasons.

Fimlab looked for an innovative and developing partner whose services and processes are of high quality. "One partner clearly stood out from the rest", Vehmas recalls. "Efima's processes appeared to be carefully thought out and functional. They had clearly described processes and cooperation models for situations that we had previously struggled with – everything from keeping to schedules, ensuring sufficient resources and introducing new people to customer communication."

After a mutual handshake, Fimlab's financial accounting processes, with the exception of the processing of travel invoices, were transferred to Efima to manage and develop. The continuously developing financial management software, Unit4 ERP, delivered by the same partner, was selected as their new financial management software.
Best practices behind smooth transition
To the delight of Fimlab, changing their financial management partner went through painlessly. "The service launch went great – we had a tight schedule and everything was still done on time. Efima's best practices and experience in project management, documentation, and customer cooperation that convinced us during the tender process turned from words into actions – and that was a great relief for us", Vehmas recalls.

Efima and Fimlab have been partners over a year now, and at the turn of the year, the first joint financial statement was completed. "It also went extremely smoothly", Vehmas praises. "We have been very satisfied with the service, and our financial services manager and controller have praised Efima's service team and especially the accountant for their proactive and careful way of working. All in all, there are less problems than before – and each of them is solved in good cooperation."
Common bases of values makes development work easier
Vehmas names open and transparent cooperation as key elements of a well-functioning partnership: "It is important that communication is open and that matters can be handled in a good spirit. Issues where there are still room for improvement have also been openly brought to the table." The principles of working together and developing continuously are written into the values of both companies: "When I heard about Efima's values, I remember thinking that a perfect match has been found here", Vehmas smiles.

Now that the service launch is behind, the partners are starting to go over their mutual development list – automating financial management processes is one their main priorities. According to Vehmas, staying on the cutting edge of technology and automation development is one important reason for relying on an external partner. "For example, the development of artificial intelligence in financial administration is progressing in such leaps and bounds that we shouldn't try to cope with it alone", Vehmas explains.

Vehmas also gives the same advice to others who are planning to develop their financial management processes: "You should get yourself a partner who has wide-ranging experience and insight into the best practices. You rarely get the best result alone – at least not the fastest."
---

Could we help you too?
You can contact us via the form below.