Only the best for your project-based business
Microsoft Dynamics 365 Project Operations is a solution for managing the operations of companies doing project business. A modern and cloud-based system brings together all the features you need to manage and monitor your projects and optimize resources and profitability.
Leading business process expertise combined with strong Dynamics 365 experience
Pioneering cloud-based ERP systems
We've been delivering Dynamics AX and Dynamics 365 as cloud services since Efima was founded – even before Microsoft took its business applications to the cloud. With more than 10 years of experience, we know Dynamics thoroughly, and as our customer, you have access to all the know-how we have accumulated along the way.
Combination of business and systems expertise
We truly understand our customers' business and its challenges and opportunities. Only in this way can we ensure that we always offer the most fit-for-purpose solution for the individual needs of your company. We dare to challenge the norm and are actively involved in making your business processes even more efficient.
Lumon, a company known for its balcony glazings, terrace glass walls, blinds and balcony facades, has grown from a small, family-owned business in Finland into a globally recognized brand. When Lumon's antiquated ERP system was becoming an obstacle for growth, the company decided to selected the modern, cloud-based Microsoft Dynamics 365 to be the driving force behind its operations. Efima was chosen as the implementation partner due to the company's desire to achieve the ambitious goals that had been set for the project.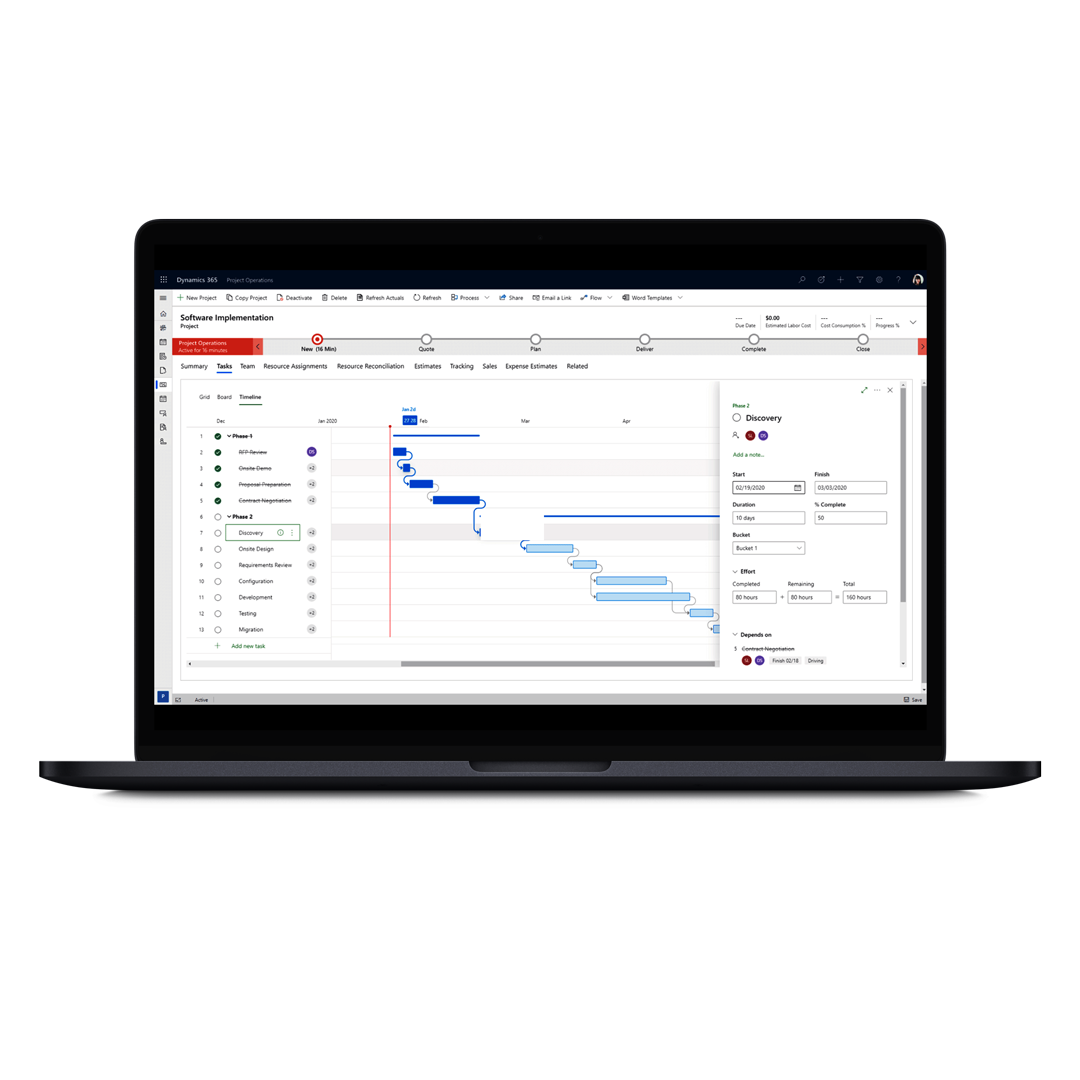 Why Dynamics 365 Project Operations?
Microsoft Dynamics 365 Project Operations brings together all aspects of a project business under a single, unified interface. With a modern and cloud-based solution, you get better visibility into your business and effectively manage projects throughout their lifecycle.

D365 Project Operations help you optimize resource utilization, allocate the right experts to the right projects, and intelligently forecast future resource needs. And when the foundation is in order, your project business will also remain profitable.

Monitoring and managing your project business is easier, as Project Operations puts all your key metrics and KPIs at your fingertips. For example, you can create accurate estimates of workloads, costs, and materials for projects, and track the actual consumption in real time as the project progresses. With Project Operations, you are able to anticipate exceptions and unexpected resource needs more accurately, allowing you to respond to them in a timely manner.
Enhance your Dynamics system with solutions developed by Efima
We brought together our vast experience with Microsoft Dynamics and developed extensions that support and streamline the system.
Talk to an expert
Please contact our expert below who has the best knowledge of the subject. You can also submit a message or contact request using the form.