Do you have as many ways to invoice as you have employees?
Invoicing needs often arise in different parts of the organization and the needs for invoicing can vary a lot. The effectiveness of invoicing is put to the test when invoicing requests are forwarded to the finance team in the most different ways and with incomplete information. So it's no wonder that invoicing stagnates and accounts receivable turnover slows down.

In the absence of uniform practices and tools, there is a risk that the quality of invoicing requests will be poor, causing extra work. In this case, the finance team's time is wasted on correcting and clarifying incomplete and different invoicing requests.

Efima Invoicing App is a modern and easy-to-use solution for creating high-quality invoicing requests and their efficient processing.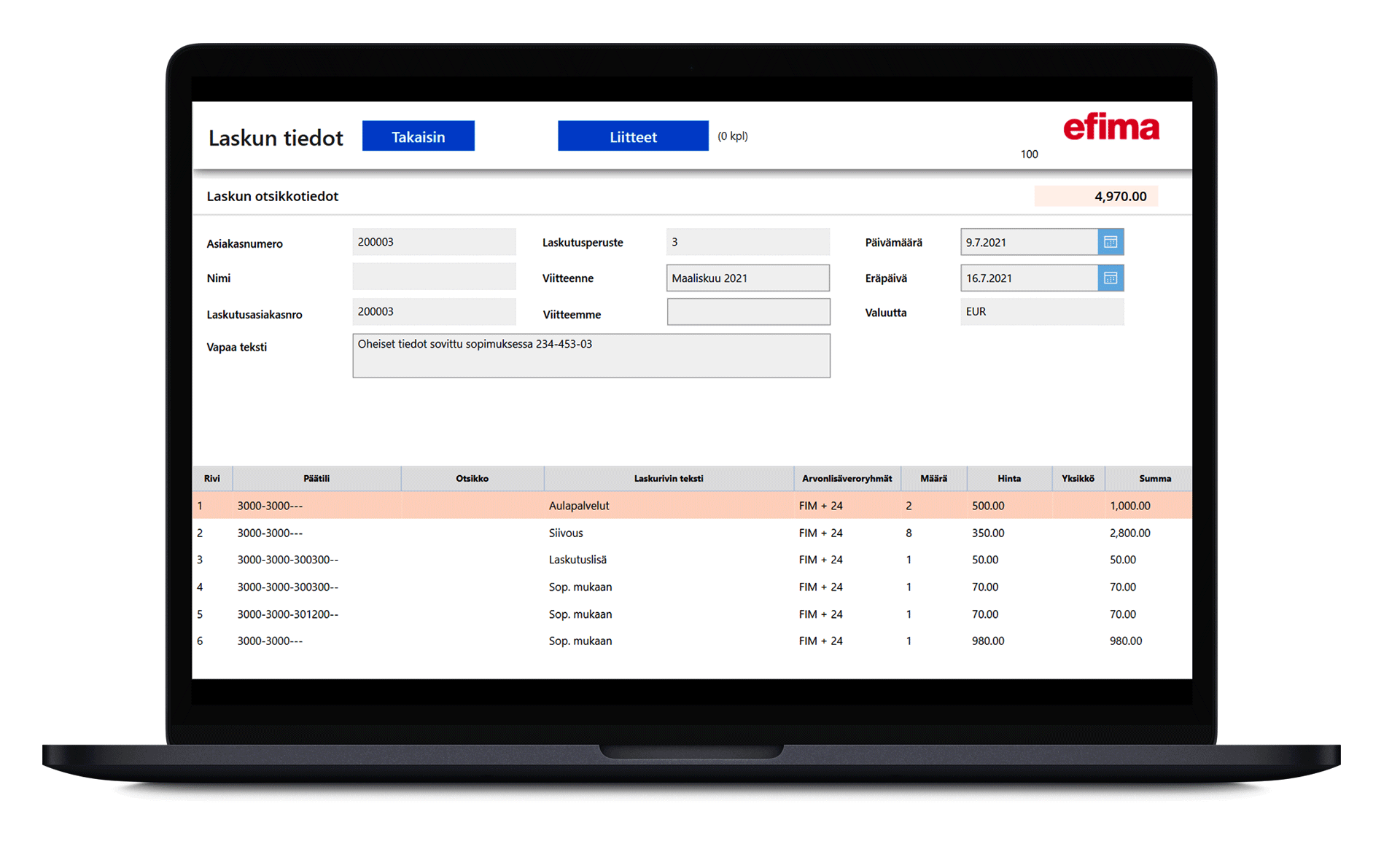 Efima Invoicing App puts an end to exceptions
Efima Invoicing App is a Microsoft Power Platform-based product developed by Efima for managing invoicing requests. With the app, your organization's employees can create invoicing requests through an easy-to-use application by filling in the invoicing information and attachments required by the application.

Efima Invoicing App ensures that users send high-quality invoicing material to the financial management, and it ensures the correctness of information and invoicing against the rules of Microsoft Dynamics 365 Finance. In this way, the finance team can use its time to process invoices only when the correct information and attachments are readily available in the request.
Efima Invoicing App brings benefits throughout the organization
The easy-to-use application benefits both the employees who make the organization's invoicing requests and the financial management experts who process them. The invoicing turnaround time is shortened, and your staff's valuable time is saved for more productive tasks.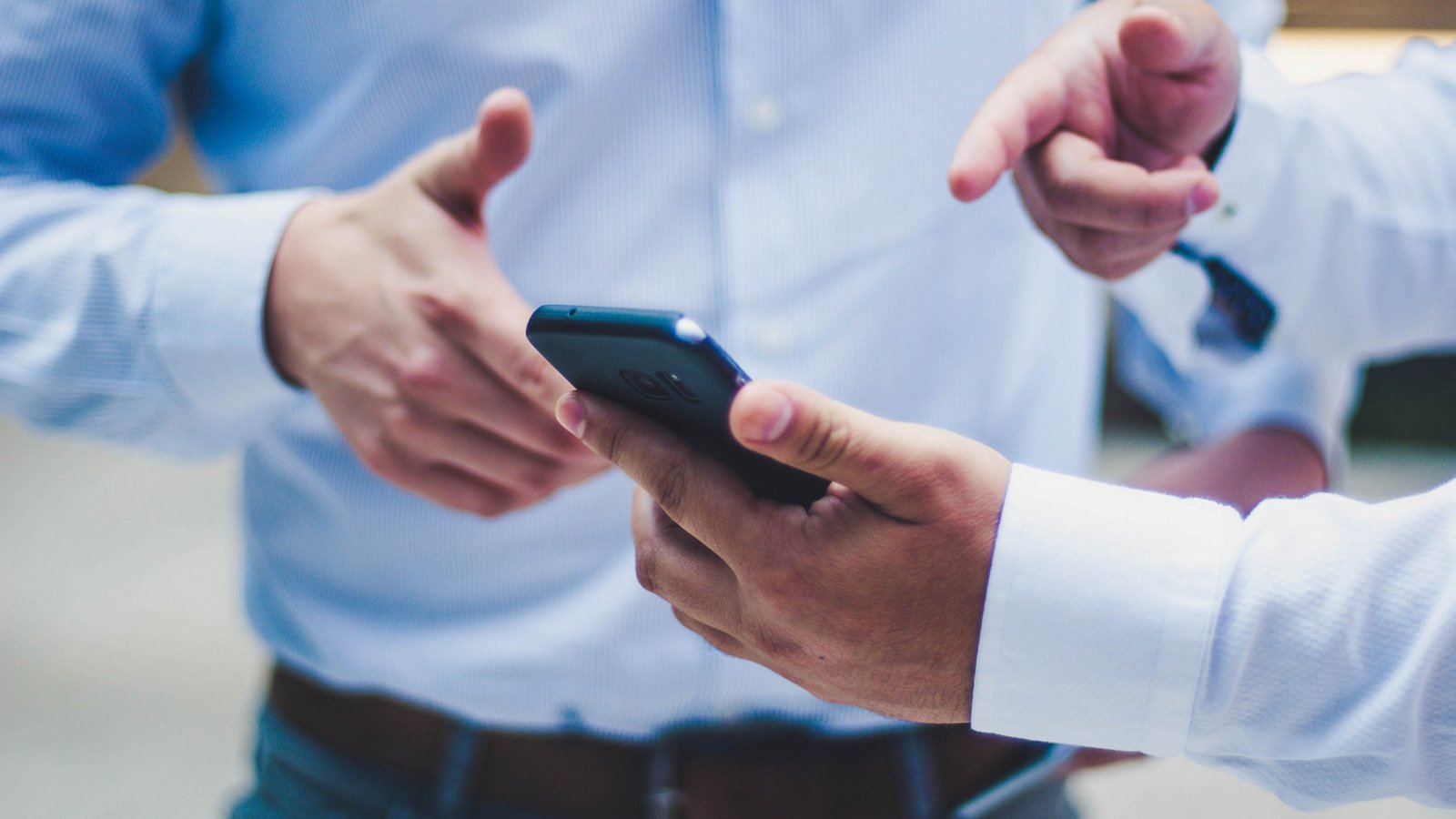 For business users
Time saving: An easy way to create an invoicing request immediately with the right information.

Ease of use: There is no need to learn how to use the financial management system to create invoicing requests, when the invoicing request is created outside the system.

Efficiency: The same person often has the same invoicing need in the future, it is easy to copy the previous invoicing request in the application and create a new one.
For financial management
Expediency: Financial management only deals with invoicing requests when they are ready.

Efficiency: Work steps are eliminated from the invoicing process, when the laborious verification of data and input into the D365 system is not needed separately.

Control: After approval, the invoice can be posted as part of the D365 FO invoicing process.
For the organization
Efficiency: The invoicing lead time and sales receivables cycle become more efficient.

Data security: The application is a safer way to process invoicing materials than e-mail or network disks.

Best practices: Utilizing intelligent automation and supporting employees with a product designed for the process.
Efima Invoicing App in a nutshell
Solution
Efima Invoicing App is a monthly SaaS subscription product, which Efima maintains and further develops
Process
Accounts receivable, not standardized invoicing processes
Industry
Financial management, all industries
Complete quality and data
Say goodbye to incomplete and incorrect invoicing requests: Efima Invoicing App ensures the correctness of invoicing and billing information and the sending of the necessary invoicing information.
More time for what really matters
Efima Invoicing App ensures that invoicing requests are made correctly and with the right information. The finance team's time is freed from investigation work and chasing after answers.
Great user experience
With the modern user interface of the Efima Invoicing App, sending invoicing requests and entering invoicing information is quick and easy. As it should be in the 2020s. Invoice material can be imported from Excel files and attachments can be added to invoices.
Check out our other Power Platform solutions
We've created various Power Platform solutions for our customers. Get to know them and find out if your organization could benefit from them.
Talk to an expert
Would you like to digitalize your invoicing?